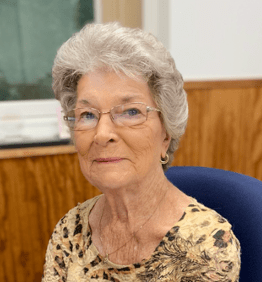 Charlotte Scott Schmidt is the Montgomery County Clerk. The County Clerk is elected to a four year term in November, of the Presidential Election year, and take office in January. Ms. Scott Schmidt serves as the Election Officer, the Public Freedom of Information Officer, and the secretary for the Board of County Commissioners.
Below is a brief overview of some of the services provided by the County Clerk and her office. 
Payroll and Accounts Payable
Financial Reports
Audit all Budgets and Compute Tax Levies
Balance and Distribute Motor Vehicle Tax
Provide Budget Assistance to Townships, Cities, and Special Districts
Prepare Real Estate and Personal Property Tax Rolls
Prepare State Assessed, in Lieu of Tax and special Assessment Tax Rolls
Maintain Tax accounts
Official Secretary to the Board of County Commissioners
Keeper of Commissioners' official records
Maintain Inventory and Fixed Assets
Neighborhood Revitalization for unincorporated areas
Assist with special districts creation
Maintain Tax Unit Maps
Handle Road Petitions / Vacations
Homestead preparation for the elderly
Issue permits and Licenses
Forms for Birth Certificates 
Records for old Birth and Death Records (1886 – 1911)
For more information about the role of the Kansas County Clerk, visit the Kansas County Clerks & Election Officials Association website at www.kscountyclerks.org.