Welcome to Montgomery County
Board of County Commissioners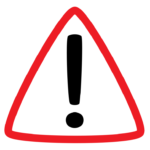 The second half of the 2022 real estate, personal property, 16/20M truck, gas, oil, and watercraft taxes are due by Wednesday, May 10th.  The taxes are payable at the County Treasurers Office at the Courthouse, Independence, the Coffeyville Auto Tag Office, 128 W 8th St., or by mail.  A postmark of May 10th will be accepted.  For additional information please contact the County Treasurer's office at 620-330-1100. 
The Montgomery County Offices will be closed on Monday May 29th, 2023 in observance of Memorial Day. The next scheduled Board of County Commissioner Meeting will be Monday, June 5th, 2023 at 9:00 A.M. in the Judicial Center in the lower Lobby in the Commission Room.
Title VI of the Civil Rights Act
Montgomery County operates its programs and services without regard to race, color, sex, and national origin in accordance with Title VI of the Civil Rights Act. Any person who believes she or he has been aggrieved by any unlawful discriminator practice under Title VI may file a complaint with Montgomery County Title VI Coordinator, Becky Lewis. For more information on Montgomery County's civil rights program, and the procedures to file and complaint, contact (620) 330-1209, email blewis@mgcountyks.org, or visit our office at 217 E Myrtle, Independence, KS 67301.
A complainant may file a complaint directly with the Federal Transit Administration by filing a complaint with the Office of Civil Rights, Attention: Title VI Program Coordinator, East Building, 5th Floor-TCR, 1200 New Jersey Ave., SE, Washington, DC 20590.