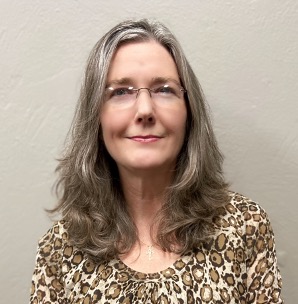 Marilyn Calhoun is the Montgomery County Register of Deeds. The Register of Deeds serves a four year term after being elected in November of the Presidential Election year.
The primary purpose of the Register of Deeds is to file and record documents that pertain to real estate in Montgomery County. Some of these documents are deeds, death certificates, affidavits, mortgages, maps and oil or gas leases. The office also files financing statements and agreements on personal property under the uniform commercial code, federal and state tax liens, corporation papers, powers of attorney and military discharges.
Mailing address: P.O. Box 647, Independence, Ks 67301.
Fees
$ 21.00  For recording deeds, mortgages or other instruments of writing, for first
page (not to exceed legal size page, 8 1/2″ by 14″)
$ 17.00  For second page and each additional page or fraction thereof
$ 20.00 Recording real estate mortgage assignment or release for the first page (includes technology fees and heritage trust fund fee)
$ 4.00 Recording second page and each additional page or fraction thereof of assignment or release
$ 32.00 Recording town plats, for each page
$ 13.00  Certificate, certifying and instrument of record
$ 12.50 Acknowledgement of signature
$ 17.00  For filing liens for materials and services under K.S.A. 58-201
$ 5.00  K.S.A. 60-2201 – Lis Pendens
$ 32.00 Federal Tax Lien Notice
$ 32.00 Federal Tax Lien Release
$ 71.00 K.S.A. 44-717(e)(1) Employment security law lien release (First page only, additional fees apply for second and additional pages and fractions thereof)
$ 0.00 K.S.A. 39-709(g) Medical assistance lien due at time of filing (First page only, additional fees apply for second and additional pages and fractions thereof)
$ 0.00 K.S.A. 39-709(g) Medical assistance lien assignment of release for the first page
Uniform Commercial Code
$ 15.00  Original financing statement
$ 15.00 Original financing statement
$ 15.00  Amended financing statement
$ 15.00  Continuation Statement
$ 15.00  Financing statement indicating assignment
$ 15.00 Assignment of financing statement
$ 15.00  Statement of release of all or part of any collateral described in a filed financing statement
$ 15.00 Real estate mortgage subject K.S.A. 84-9-502 Fixture Filing
$ 15.00 Termination statement
$ 15.00 Written UCC information request, per debtor name
$ 1.00 Copy request: a copy of any files financing statement per page
$ 7.50 Certified copy, in addition to any copying expenses
$ 7.50 K.S.A. 79-2616(d) Federal tax lien certificate
$ 1.00 K.S.A. 79-2616(d) Copy of federal tax lien (per page)
$ 1.00   Attachments – each additional page after 10 pages